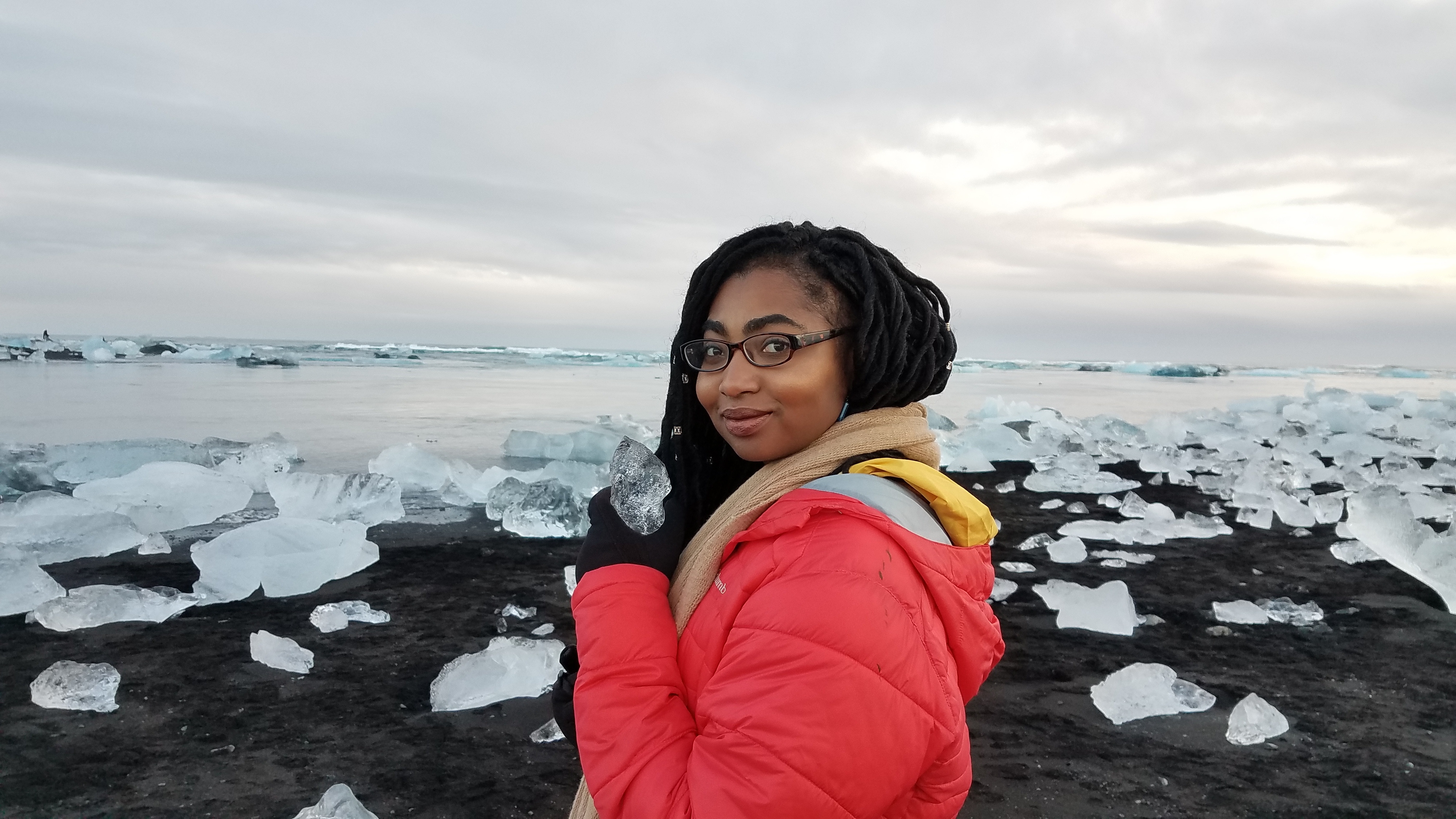 Tolu is a fifth year PhD candidate in PEEC working in the Roca Lab. One of her projects focuses on the evolutionary history and phylogeography of African elephants; the other is looking at genetic variation is chronic wasting disease susceptibility in endangered cervids.
What have you been up to this past week?
I had to catch up on a few things this past week since I was under the weather two weeks ago. I started the week by extracting DNA from Père David's (Elaphurus davidianus) deer tissue samples for my project on chronic wasting disease. My undergraduate student and I also ran several PCRs this week for that same project. I sent a dung collection kit to a zoo in Kansas and I submitted my labs CITES import permit renewal to OSPRA on campus so that it can be reviewed before I submit it to US Fish and Wildlife. Lastly, I frantically worked with some of my IB 150 students to find population genotype frequencies for their semester project before that section was due.
What have you been listening to recently?
I love listening to a podcast called Dead Meat. I love horror movies and the couple on the podcast review horror movies and discuss horror tropes and trends. It is more interesting than you might expect and makes lab work go by much faster.

Do you have any interesting office decorations?
I do! My friend Kelly recently started making miniature room models and she made a tiny lab for me. The drawers on the cabinet open and close, there are several tiny conservation biology books and a miniature biohazard waste compartment! It sits on my computer and every once in a while I like to rearrange the configuration of the room when I need a mental break from writing or doing analyses.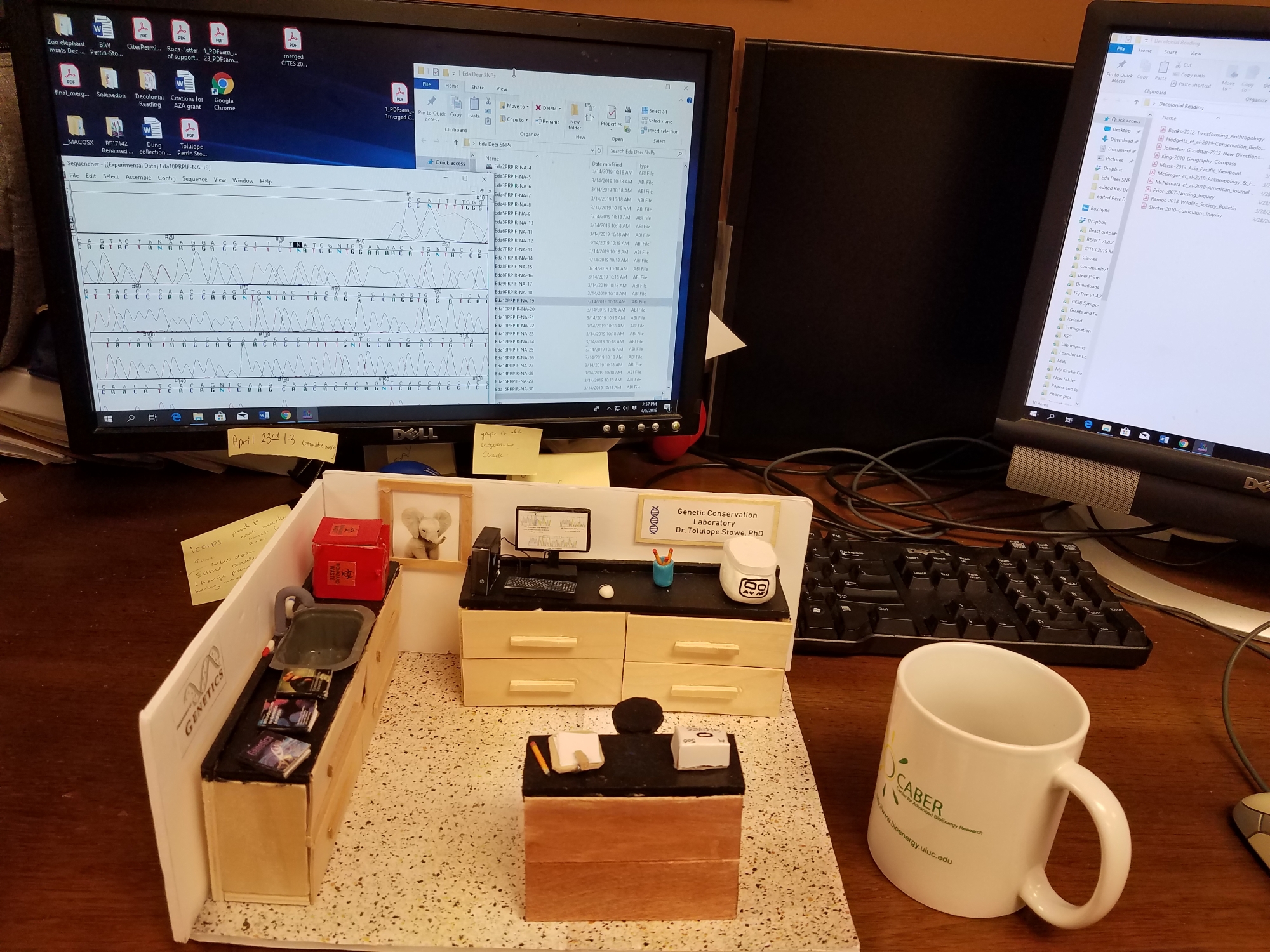 What is your favorite part of town?
Some of my favorite parts of town are the several thrift and vintage stores in CU. We have a few that you will find in many towns such as Goodwill or Habitat for Humanity ReStore, but we also have some private local stores such as Connections, Crossroads, or Second Hand Rose Antiques. I grew up thrifting, and a large majority of my wardrobe is from shops like these so I appreciate that there are so many economical and sustainable options in town.